Shore Excursions for Cruise Passengers in
Gdynia
Gdynia for cruisers
Excursions
Timetable
PRIVATE TOUR.
5
hours
show price for

persons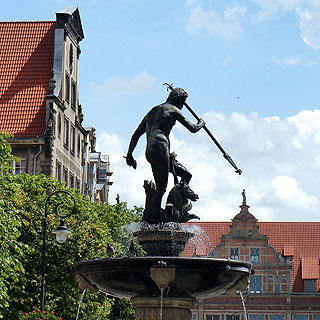 Gdansk City Tour
A 5-hour shore excursion includes a trip to Gdansk historic center and a walking tour through the city during which you will be shown Long street (ulica Dluga) and Long Market (Dlugi Targ), Golden Gate, Uphagen House, the Museum of merchant houses interiors and Gdansk Neptune Fountain (which is the
symbol of Gdansk). You will also see the inside of St. Mary's Church (Bazylika Mariacka, the largest brick church in the world that can house 25.000 people), visit King Arthur's Court (Dwor Artusa) and Gdansk Oliwa Cathedral with its famous great Oliwa organ and beautiful Baroque ornamentation.

...read more

book
PRIVATE TOUR.
8
hours
show price for

persons
Gdansk City Tour
An 8-hour Gdansk shore tour gives you an opportunity to visit Sopot, an international health resort. Walking along the half-a-mile-long pier which seems to cleave the sea in two, you will get an unforgettable experience of walking "through water". After that you will be taken back to the port by bus
.
...read more

book
May
June
July
August
September
| | |
| --- | --- |
| May 9 | MSC Orchestra |
| May 11 | AIDAcara |
| May 12 | Viking Star |
| May 18 | AIDAbella |
| May 22 | Viking Sea |
| May 31 | MSC Orchestra |
| | |
| --- | --- |
| Jun 1 | AIDAbella |
| Jun 2 | Viking Sky |
| Jun 9 | Viking Star |
| Jun 12 | AIDAbella |
| Jun 13 | Sapphire Princess |
| Jun 20 | Marina |
| Jun 21 | Queen Elizabeth |
| Jun 29 | AIDAcara |
| Jun 29 | AIDAbella |
| | |
| --- | --- |
| Jul 9 | Marina |
| Jul 13 | AIDAcara |
| Jul 13 | AIDAbella |
| Jul 15 | Silver Spirit |
| Jul 18 | Sapphire Princess |
| Jul 22 | Costa Pacifica |
| Jul 27 | Seven Seas Explorer |
| | |
| --- | --- |
| Aug 4 | Viking Star |
| Aug 10 | Azamara Journey |
| Aug 10 | AIDAbella |
| Aug 14 | Viking Sea |
| Aug 20 | MSC Orchestra |
| Aug 21 | Silver Wind |
| Aug 24 | AIDAbella |
| Aug 25 | Viking Sky |
| Aug 28 | Azamara Journey |
| Aug 29 | AIDAdiva |
| Aug 31 | Costa Pacifica |
| Aug 28 | Seven Seas Explorer |
| | |
| --- | --- |
| Sep 1 | Viking Star |
| Sep 4 | Seven Seas Explorer |
| Sep 7 | AIDAbella |
| Sep 15 | AIDAaura |
| Sep 19 | Sapphire Princess |
| Sep 21 | AIDAbella |