Shore Excursions for Cruise Passengers in
Tallinn
Tallinn for cruisers
Excursions
Timetable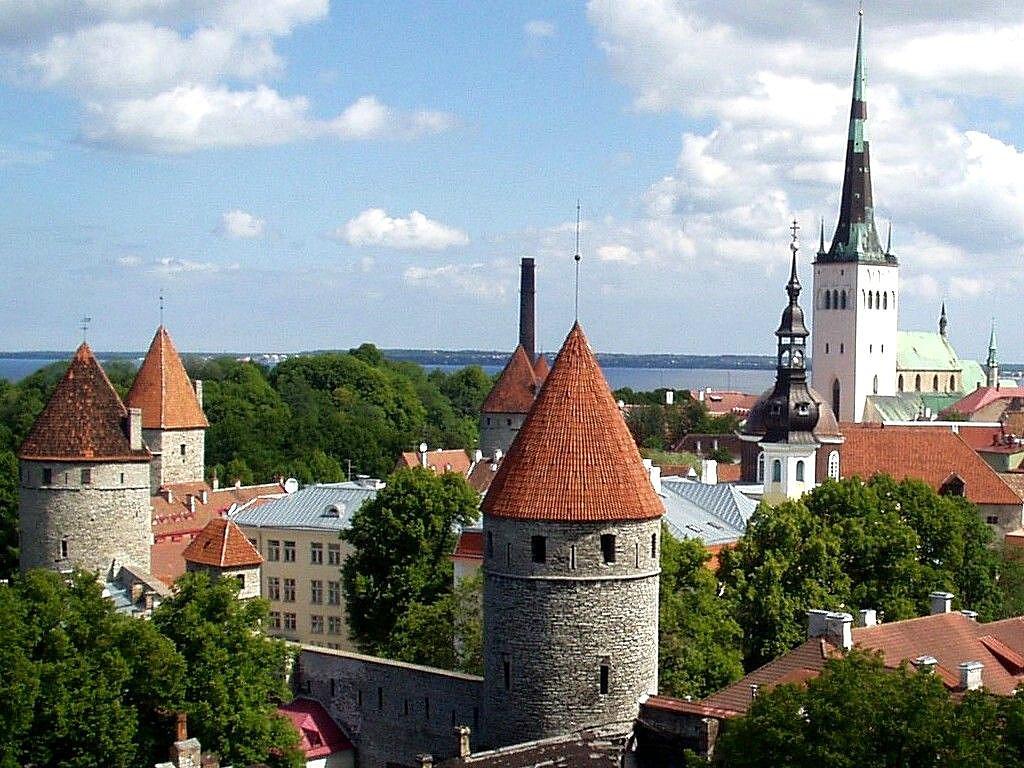 Classic Tours ofrece varias excursiones clásicas para los pasajeros de cruceros en Tallinn que puedan reservar a los precios significativamente más económicos que de la naviera. Nuestros guías de lingua español tienen mucha experiencia y el transporte es moderno y cómodo.
Ofrecemos siguientes excursiones para cruceristas en Tallinn:
Los tours individuales en el transporte cómodo y a pie. Se acumulan los descuentos por cada tour reservado.
Los tours en grupos de 45-50 personas en el bus turístico con el aire acondicionador. Opción económica. No está disponible en todos los barcos.
Elijan la cantidad de personas y van a ver el precio total y por persona. Para reservar la excursión para cruceros en Tallinn deseada haga click en "Reserva".
PRIVATE TOUR.
3
hours
show price for

persons
Walking low-cost tour at the Old Tallinn.
Enjoy a delightful stroll along the romantic cobblestone streets of the old Town with its charming red roofs and medieval towers. Enter into interesting discussion with your local guide about everyday life and customs of Estonian people and learn about their fascinating history.
Tallinn's old town,
a UNESCO world heritage site, is considered to be the best-preserved medieval town in Northern Europe. Within these fortified walls, centuries old buildings with their red tile roofs, hidden courtyards and winding cobblestone streets exhibit a unique charm that is hard to resist.
Your introduction to the old town begins with a brief history of Estonia and Tallinn and continues with visits to the most interesting and significant sites of Lower and Upper Old Town, each with their own story to tell.
Admire thepicturesque Lower Town, the fortified medieval Town Wall with many towers, the impressive over 600 year old Gothic Town Hall, the Town Hall Square and Town Council Pharmacy, which is the oldest continuously functioning pharmacies in the Europe. The path will bring you to the Upper Town, known as Toompea. Here you can take a look at the elaborately decorated Alexander Nevsky Cathedral - the largest Orthodox church in the city, the Houses of Estonian Parliament and one of the oldest churches in Estonia the Dome Church. Experience the magnificent panoramic views from Toompea Hills over the Lower Town and the rest of the city of Tallinn.
Your interactive journey through Tallinn's old town is designed to present you with a brief and yet interesting overview of our history, culture and architecture. To give you the complete picture, we not only talk about the buildings but also tell you about the people that lived here in the past and about present day life in Estonia.
...read more

book
PRIVATE TOUR.
3
hours
show price for

persons
City tour
A 3-hour Tallinn shore excursion includes a scenic short bus tour and a guided walk through the Old Town. Probably the most interesting experience of Tallinn journey is the old city street walkabout. This European medieval city is well preserved and was declared UNESCO World Heritage Site in 1997. N
umerous Russian Orthodox churches, Lutheran and Dominican monasteries which are real witnesses of historical past of the city (a beautiful Alexander Nevsky Orthodox cathedral that dominates the city with its black domes, St. Mary's Cathedral, the largest Lutheran church in Estonia, St. Olav's Church which was the highest building of the medieval Europe) are bound to attract your attention.
...read more

book
PRIVATE TOUR.
4
hours
show price for

persons
City tour+Kadriorg Palace o KUMU Art museum
Following city tour of the downtown of Tallinn, you will visit Kadriorg park and palace complex created by czar Peter the Great for his beloved wife Catharine I. This a great tour for art lovers.
The palace currently houses the Kadriorg Art Museum, a branch of the Art Museum of Estonia, displaying
foreign art from the 16th to 20th centuries.
The park has two sides – wilder part with large trees and walking paths and the two leveled baroque side with swan pond and rose gardens. While walking in rose gardens take a look at the building right behind the Palace – it is another important building – current Presidential Palace of Estonia. If the blue- black- white flag is up, the Estonian President is at home!
Visit to Kadriorg Palace can be replaced with a tour of KUMU art museum.
KUMU presents both permanent collections and temporary exhibitions. The main collection covers Estonian art from the 18th century onwards, including works from the occupations period (1940–1991). Temporary exhibitions include both foreign and Estonian modern and contemporary art.
...read more

book
PRIVATE TOUR.
4
hours
show price for

persons
Tallinn Jewish City Tour
The capital of Estonia has been rated by several travel magazines as one of Europe's best-kept secrets,as well as a former Jewish Homeland with a still-viable community represented by an elegantly designed modern building of the local Synagogue.

Along with gaining first-hand experience of the inf
luential extent of years of Jewish life in Estonia by a private in-house tour guide of the Synagogue, you will also delight in the beauty of medieval Old Town of Tallinn. Your private guide will give you an overview of Jewish life and history in Estonia.

Walking tour will begin by exploring upper Old Town, known by locals as the Hill of Toompea where you will find the Houses of Parliament and the established structure of Cathedral of Saint Mary the Virgin as well as grandiose Alexander Nevsky Cathedral. When encountered in the viewing platform by the breathtaking views of the tiled roofs and the stunning bright colors of houses below, you also will become a part of Tallinn's´ thousand year-old history. We will stroll on the beautifully preserved medieval streets towards the lower town passing the fortified Town Wall, which for centuries has provided protection to a town located at the crossroads of trade as a thriving member of the Hanseatic trade league.

The lower town tour will continue with an introduction to the exceptionally picturesque Town Hall Square, the political center of Old Town for the last eight centuries turned a modern day hub. In the heart of it all, crowning this setting is a gothic style Town Hall dating back to the beginning of 15th century and Europe's oldest continuously-operating pharmacy. It has been open since 1422. This enclosed neighborhood of flamboyant houses and half-hidden courtyards in medieval merchants' residences is simply enchanting.

The sightseeing tour will take you to view the baroque style Kadriorg Palace and gardens built by Peter the Great, the Presidential Palace, KUMU Art Museum, The Song Festival Grounds and St Bridget's Convent Ruins.

During the tour you will also enjoy a coffee break with traditional pumpkin soup in the Old Town.

The tour will end with a drive back to the cruise harbor or your hotel.
...read more

book
PRIVATE TOUR.
5
hours
show price for

persons
City Tour + Open Air Museum
A 5-hour Tallinn shore tour will take you to the Estonian Open Air Museum. Here you will have a unique opportunity to get acquainted with Estonian life style and architecture of the 18th and 19th centuries. The exposition occupies the territory of 79 hectares and presents a collection of life-sized
Estonian buildings, windmills, watermills, farmhouses of that period. It is one of the few open-air museums of the world and can be visited all year round.

...read more

book
May
June
July
August
September
| | |
| --- | --- |
| May 27 | Regal Princess |
| May 28 | Norwegian Getaway |
| May 28 | MSC Magnifica |
| May 29 | Viking Sky |
| May 30 | Celebrity Silhouette |
| May 30 | Serenade of the Seas |
| May 12 | MSC Orchestra |
| May 14 | Viking Star |
| May 24 | Viking Sea |
| | |
| --- | --- |
| Jun 1 | ms Zuiderdam |
| Jun 6 | Viking Sea |
| Jun 6 | Norwegian Getaway |
| Jun 7 | Regal Princess |
| Jun 7 | MSC Fantasia |
| Jun 7 | Vision of the Seas |
| Jun 8 | Viking Sky |
| Jun 8 | Costa Mediterranea |
| Jun 9 | Crown Princess |
| Jun 10 | Navigator of the Seas |
| Jun 12 | Seabourn Quest |
| Jun 13 | ms Zuiderdam |
| Jun 15 | Marina |
| Jun 15 | Costa Mediterranea |
| Jun 15 | Norwegian Getaway |
| Jun 16 | Viking Sea |
| Jun 18 | Regal Princess |
| Jun 18 | Seabourn Quest |
| Jun 19 | Navigator of the Seas |
| Jun 20 | Marina |
| Jun 20 | Serenade of the Seas |
| Jun 21 | Vision of the Seas |
| Jun 21 | MSC Fantasia |
| Jun 22 | Nautica |
| Jun 22 | Crystal Symphony |
| Jun 22 | Costa Mediterranea |
| Jun 23 | Celebrity Eclipse |
| Jun 26 | Crystal Symphony |
| Jun 27 | Norwegian Getaway |
| Jun 29 | Serenade of the Seas |
| Jun 29 | Regal Princess |
| Jun 29 | Costa Mediterranea |
| Jun 29 | MSC Magnifica |
| Jun 3 | MSC Orchestra |
| Jun 4 | Viking Sky |
| Jun 11 | Viking Star |
| Jun 24 | Azamara Journey |
| | |
| --- | --- |
| Jul 1 | Navigator of the Seas |
| Jul 3 | Celebrity Silhouette |
| Jul 3 | Norwegian Getaway |
| Jul 5 | MSC Fantasia |
| Jul 5 | Silver Wind |
| Jul 6 | Serenade of the Seas |
| Jul 6 | Silver Whisper |
| Jul 6 | Costa Mediterranea |
| Jul 7 | ms Zuiderdam |
| Jul 7 | ms Prinsendam |
| Jul 8 | Marina |
| Jul 8 | Celebrity Eclipse |
| Jul 10 | Seabourn Quest |
| Jul 10 | Regal Princess |
| Jul 10 | Celebrity Silhouette |
| Jul 11 | Marina |
| Jul 12 | Norwegian Getaway |
| Jul 13 | Serenade of the Seas |
| Jul 13 | Costa Mediterranea |
| Jul 13 | MSC Magnifica |
| Jul 14 | Crown Princess |
| Jul 16 | Vision of the Seas |
| Jul 16 | Seabourn Quest |
| Jul 18 | Silver Cloud |
| Jul 19 | MSC Fantasia |
| Jul 19 | Monarch |
| Jul 20 | Serenade of the Seas |
| Jul 20 | Costa Mediterranea |
| Jul 20 | Pacific Princess |
| Jul 20 | Silver Cloud |
| Jul 21 | Regal Princess |
| Jul 23 | Celebrity Eclipse |
| Jul 24 | Viking Sky |
| Jul 24 | Norwegian Getaway |
| Jul 25 | Monarch |
| Jul 25 | Vision of the Seas |
| Jul 27 | Serenade of the Seas |
| Jul 27 | Silver Whisper |
| Jul 27 | Costa Mediterranea |
| Jul 27 | MSC Magnifica |
| Jul 29 | Silver Whisper |
| Jul 30 | Norwegian Getaway |
| Jul 5 | Azamara Journey |
| Jul 9 | Pacific Princess |
| Jul 12 | MSC Orchestra |
| Jul 26 | MSC Orchestra |
| Jul 30 | Viking Sky |
| | |
| --- | --- |
| Aug 1 | Regal Princess |
| Aug 1 | Viking Sea |
| Aug 1 | Costa Pacifica |
| Aug 1 | Serenade of the Seas |
| Aug 2 | MSC Fantasia |
| Aug 3 | Viking Sky |
| Aug 3 | Costa Mediterranea |
| Aug 3 | Celebrity Silhouette |
| Aug 4 | Vision of the Seas |
| Aug 5 | Celebrity Eclipse |
| Aug 7 | Azamara Journey |
| Aug 7 | Silver Cloud |
| Aug 8 | Norwegian Getaway |
| Aug 9 | Silver Cloud |
| Aug 10 | Silver Whisper |
| Aug 10 | Costa Mediterranea |
| Aug 10 | MSC Magnifica |
| Aug 11 | Viking Sea |
| Aug 12 | Regal Princess |
| Aug 12 | Costa Pacifica |
| Aug 12 | Silver Whisper |
| Aug 13 | Nautica |
| Aug 14 | ms Zuiderdam |
| Aug 14 | Vision of the Seas |
| Aug 15 | Serenade of the Seas |
| Aug 16 | MSC Fantasia |
| Aug 16 | Monarch |
| Aug 17 | Costa Mediterranea |
| Aug 17 | Norwegian Getaway |
| Aug 19 | Azamara Journey |
| Aug 19 | Nautica |
| Aug 19 | Celebrity Eclipse |
| Aug 21 | Viking Sky |
| Aug 22 | Monarch |
| Aug 23 | Regal Princess |
| Aug 23 | Costa Pacifica |
| Aug 24 | Costa Mediterranea |
| Aug 24 | MSC Magnifica |
| Aug 26 | Norwegian Getaway |
| Aug 27 | Celebrity Silhouette |
| Aug 29 | Azamara Journey |
| Aug 29 | Viking Sea |
| Aug 30 | MSC Fantasia |
| Aug 31 | Costa Mediterranea |
| Aug 6 | Viking Star |
| Aug 9 | MSC Orchestra |
| Aug 13 | Azamara Journey |
| Aug 16 | Viking Sea |
| Aug 23 | MSC Orchestra |
| Aug 27 | Viking Sky |
| | |
| --- | --- |
| Sep 1 | Marina |
| Sep 1 | Silver Wind |
| Sep 2 | Nautica |
| Sep 3 | Regal Princess |
| Sep 3 | Costa Pacifica |
| Sep 3 | Marina |
| Sep 4 | Norwegian Getaway |
| Sep 8 | Viking Sea |
| Sep 8 | MS Koningsdam |
| Sep 13 | MSC Fantasia |
| Sep 13 | Norwegian Getaway |
| Sep 16 | Pacific Princess |
| Sep 17 | Marina |
| Sep 22 | Norwegian Getaway |
| Sep 3 | Viking Star |
| Sep 15 | Pacific Princess |